Full Flavors- Sweet and Bright Coffees Old and New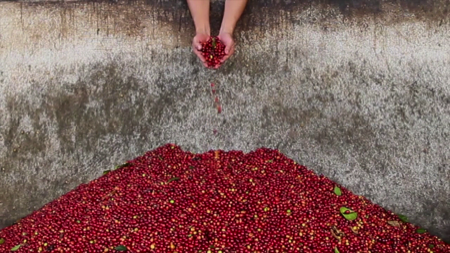 Today will be our final roast of Pueblos Mayas de Atitlán. This coffee has been stellar for us this year, both by itself, and as a part of our blend Blue Orchid. After working for the co-op in 2010 and 2011, it's been personally exciting to be able to roast this coffee stateside, and at Huckleberry it's been a pleasure to have a coffee that has all of the chocolatey sweetness to please crowds, but also fruity, cherry pop to keep us interested every time we brew it. After putting a few bags on our retail shelves, we'll have 15 or so pounds of Pueblos Mayas this week, and then it's gone for the season.

Huckleberry is looking forward to working with these growers in the long term, but due to some ongoing changes at the cooperative level, this coffee might have a slightly different name next year.  We'll keep you posted on those changes when we're getting a bit closer to next year's Central American arrivals, but regardless of what it's called, we're already looking forward to some great coffee from Lake Atitlán come May or June, 2015.
Out with the old, in with the new. Our first South American single origin coffee of the season is on a truck and will arrive any day now. This single-producer micro-lot is grown by a man named Alex Piña on his farm in the town of Tello, in the Huila department of Southwest Colombia.  
We're going to knock out a trial roast or two this week, and have it available for you starting with our November 24 roast day. Subtleties can change moving from the sample roaster to the Giesen, but Alex Piña's coffee has wonderful flavors of clementine, caramel, and nougat, with a hint of sweet anise. Like Pueblos Mayas, it'll be a coffee that pleases crowds and baristas alike.
---
---
Leave a comment
Comments will be approved before showing up.