Coffee Adventures in the Summer Sun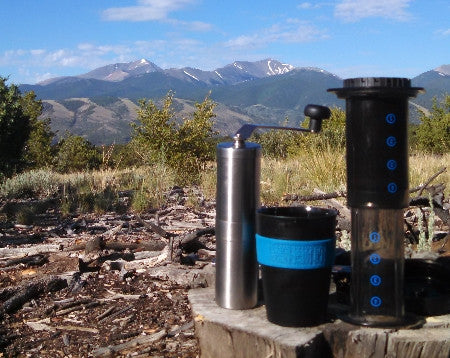 It's been pretty toasty here in Denver, so we've been brewing plenty of iced coffee, serving affogatos, and getting ready for a new and tasty Guatemalan coffee from the Federacion de los Pueblos Mayas. The coffee is on a truck headed our way, so we'll test roast, brew, and tweak the coffee this week, and have it ready for you soon after that.

La Federacion de los Pueblos Mayas (FEDEPMA) is a small cooperative based in San Pedro la Laguna, on the shores of Lake Atitlan, and we're incredibly excited that Huckleberry is roasting this excellent coffee. Besides being a wonderful organization of great people, FEDEPMA prides itself on growing coffee using sustainable, organic practices, and dedicates its extra resources to education and professional development programs for young people around Atitlan. From a roaster's perspective, it's great to have even a tiny role in supporting FEDEPMA's holistic approach to sustainability and community development. 

In the past, FEDEPMA has primarily sold its coffee to European roasters, but this year one of our importers, Olam, brought the coffee to the U.S. This year's crop is spectacular - all of the chocolate and crisp brightness that you would expect from a high altitude Guatemalan, with added layers of ripe cherry and red berry.
Besides Pueblos Mayas, we began roasting a new lot of YirgZ. This coffee still comes from the Masrshu Sima wetmill and the same group of growers, but represents a later point in the harvest. The changes are subtle, but improvements upon an already amazing coffee. We've noticed more intense floral and herbal aromatics, and a slightly more nuanced flavor profile with a subtle peach note on the finish. If you haven't brewed or sipped YirgZ in a while, it's definitely worthwhile to revisit this awesome coffee. 
---
---
Leave a comment
Comments will be approved before showing up.